Feature
The ShapeInfo is useful application for calculating shape lengths, angles and area. You can get some calculated lengths and angles of the shape from choosing and entering values in the boxes upon the orange points.
---
How to use
1. Choosing shape from the list.
2. Enter the value to the box upon the orange points. You can change the formation of the orange points by "NEXT" button (orange color) or tapping orange/gray point near the box that you are going to enter the value.
3. You can get calculated values of the shape, immediately after entering values.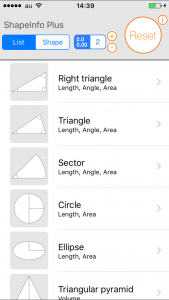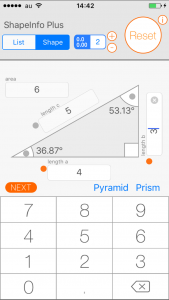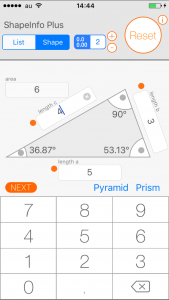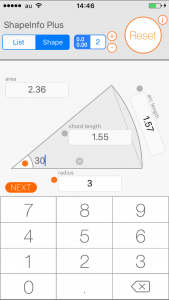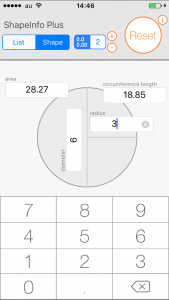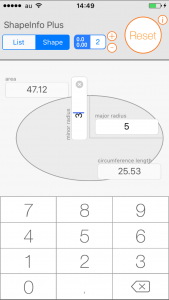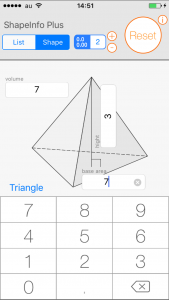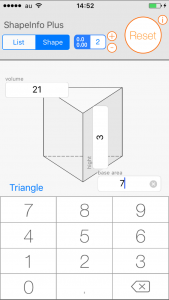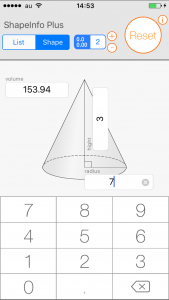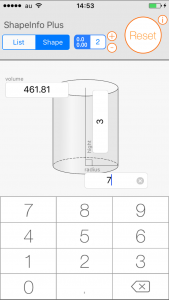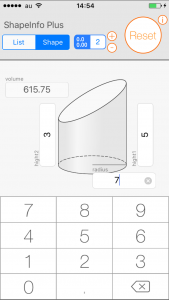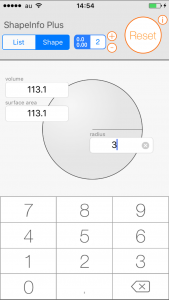 ---
Applications
– For the software developer, the mechanical engineer, the dynamics engineer and the surveying engineer.
– Study mathematics for high school students.
Functions
– Calculate lengths, angles and the area for the right triangle, the triangle, the sector, the circle and ellipse.
– Calculate volume for the triangular pyramid, the triangular prism, the circular cone, circular cylinder and the sphere.
---
Disclaimer
Please note in advance that Appsys is not responsible for any damage or lost profits caused by the use of this software, or any claims from third parties.
---